From Bollywood with laughs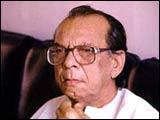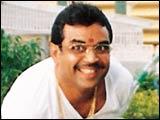 The common man, living most of the time in stress and strains of the day-to-day drudgery, has always looked to comedies for respite and relief. Hindi cinema has carried on the tradition of discovering and rediscovering the comedians from the bygone era till today, who excelled in evoking laughter with their talent and perfect comic timing.
The conventional comedian came on the screen as the hero's companion and clicked in a big way when Lal Haveli, made in the early '40s, became the biggest hit of the year. Yaqub, the great comedian of yester years, played singer- actor Surendra's friend in the film. Followed another hit, Ustadon Ke Ustad in which Mukri, the shortest comedian with longest innings, played companion of the tallest hero, Sheikh Mukhtar. And the formula for the hit film was ready. Playing the hero's friend in film after film, comedians Agha, Gope, Johney Walker, Mehmood, Rajendra Nath, Deven Verma, Jagdeep, Keshto Mukherji, Asrani and others became increasingly popular. Tun Tun and Shobha Khote deserve special mention for their heartwarming performances. Later many of them even turned producers.
Comedian-turned-producers had shown that they could be explosively comic when they had all the freedom to handle the script. Bhagwan, a versatile actor and director besides being a comedian, produced some very successful comedies including a super hit, Albela, with Geeta Bali giving a great performance as the leading lady. Kishore Kumar, the hero-cum-comedian produced the all time hit comedy Chalti Ka Naam Gadhi. If comedy is the populists' art, Mehmood was one of the greatest of populist artistes. He made his movies not for the award committees or critics but for the masses. Perhaps, it was to please his fans that he started depending heavily on double-meaning dialogues for his comedies, an inspiration for many present day producers to make similar movies. I. S. Johar, a journalist-turned comedian-cum-producer, caught the audience imagination with his biting, at times juicy, satire. Of the many hit movies he produced, Shrimatiji and Hum Sab Chor Hein were more popular. At the peak of his popularity, Johney Walker also produced some slapstick comedies, including the hit Joru Ka Ghulam.
The comedy team clicked in a big way when Johar Mehmood In Goa with I. S. Johar and Mehmood became a big box office hit. Padosan, another all time comedy hit, owed its astounding success as much to teaming the two great comedians Kishore Kumar and Mehmood together, as to the superb performance of Sunil Dutt. Although new comers then, Asrani and Paintal proved quite a hit comedy team in Aaj Ki Taza Khabar. Dhoomal and Mohan Choti received better audience response when they appeared together as a team. Sundar, the comedian with the largest number of movies to his credit, was at his best when teamed with Majnu.
Character artistes-cum-comedians had been often cast in important roles in Hindi films but no one ever reached the heights Om Prakash touched in his long career. Right from his Dassi days in Lahore to Aye Bahar, Pehli Jhalak, Chaman, Ladki, Azaad, Namak Halal etc., he dominated the Hindi cinema for decades. The only other actor who came close to him in comic timing and innovative humour was David. His long list of hit movies included Kismat, Naya Tarana, Dharti Ke Lal, Chandni Raat, Ladli, Samadhi, Sargam, Hamara Ghar and Boot Polish. Jeevan, Ajit, Shakti Kapoor and Kanhaiya Lal, the veteran artistes of long standing, used their comic talents to turn their negative roles into comedy. Jokes revolving around Ajit's lines have ever remained popular. Radha Krishan was another bright artiste who was able to make audience roar with laughter by his peculiar way of using his voice. He was also the luckiest comedian whose every movie was a hit.
Growth of star system in the '70s and increasing popularity of thrillers in the '80s sidelined the comedians for quite sometime. With the arrival of Johney Lever on the big screen, there is a welcome revival of the comedians' role in Hindi cinema. Paresh Rawal, Arshad Warsi, Rajpal Yadav joined in to steal crucial scenes from big stars with their bright comedies and super timings. They are in great demand and deserve long innings like their predicessors of the bygone era, but it is not that easy for them. They are facing big competition from stars turning comedians, especially after the super success of situational comedies sans conventional comedians, such as Dhoom, Mujh Se Shadi Karogi, Babli Aur Bunty, Maine Pyar Kyon Kiya and No Entry. Still, with their outstanding talent in comedy they have created a fan following of their own and likely to keep coming for us in film after film from Bollywood with laughs.