Bollywood's Icons
Life in India would not be the same without the exuberance of cinema, song and dance, melodrama, relevent messages- Indian films have them all, and usually all together in one film. Stars and super stars, hits and failures, outright commercial films and the art genre of films- all are woven together as entertainment supreme. Of the numberless individuals associated with cinema, some are eternally identifiable. Their image and hallmark style render them unforgettable. Some of these marvels are presented here- Bollywood's big three icons of the early years.
V. Shantaram (1901-1990)
Born Rajaram Venkundre Shantaram in Kolhapur, he hardly had any education. He started his career in theatres as a curtain puller with the Gandharv Natak Mandli. He joined Baburao Painter's Maharashtra Film Company and learnt the intricacies of film making from Painter, incuding acting. In 1929 he formed Prabhat Film Company with the help of some friends. Initially Shantaram followed Painter's formula of mythologicals and historicals. However, his visit to Germany changed his entire outlook as he made Amrit Manthan (1934) on return from Germany. The film beautifully depicted the tension between Budhism and established religious creeds. The close ups and long views were particularly effective. He was one of the early film producers to realize the efficacy of the film medium as an instrument of social change and used it successfully to advocate humanism on one hand and expose bigotry and injustice on the other. Amar Jyoti (1936) was an interesting feminist film about a woman who rebels against injustice by becoming a Pirate Queen. Dunia Na Mane (1937) was the story of a young woman refusing to accept her marriage to a much older man. Admi (1939), a love story of a policeman and a prostitute is regarded his finest film. The film was significant not only in terms of thematic content but also as work of motion picture art, technical innovations and artistic integrity. Padosi (1941) made a strong plea for communal harmony. Its interesting that Mazhar Khan, a Muslim, plays the Hindu and Gajanan Jagirdar, a Hindu, played the Muslim in the film. Shakuntala (1943) was one of his biggest grossers, the first film to run for more than hundred weeks. Jayshree who played the title role in the movie became a top star overnight. Shantaram took her as his second wife and repeated her as leading lady in his next movie, Dr. Kotnis Ki Amar Kahani (1946), in which he himself played the title role. The film based on K. A. Abbas's short novel And One Did Not Come Back was an impressive anti-war effort. The film received international recognition in Toronto Film Festival 1947. Jhanak Jhanak Payal Baje (1955), his first color film was a box-office smash. The message of the film that India must preserve her artistic tradition and not be swayed by the West was lapped up by the audiences. Do Aankhen Barah Haath (1957), a brilliant film, depicted the true humanbeing within. A policeman (Shantaram) sets up a farm with six murderers. The venture is successful and the murderers prove themselves to be essentially simple people. The film won many national and international awards including Silver Bear at the Berlin Film Festival besides President's Gold Medal as the best feature of 1957 in India. A prayer song in the movie, "Ai Malik Tere Bande Hum" became a big hit and was adopted by most schools as their morning prayer. Pinjra (1972) was Shantaram's last most acclaimed movie which gave a strong and convincing message against capital punishment.
Mehboob Khan (1906-1964)
A man of humble beginnings and little formal education, Mehboob Khan, like many other filmmakers of his time, learnt his craft in the Theatre. Born Ramjan Khan in Billimoria, Gujarat, he ran away from home to Bombay and spent his earlier youth scrounging work in studios. He started his career with the Imperial Film Company as a bit player, graduated to acting then directing, to become one of India's greatest filmmakers. The common motif in his movies usually was the oppressed poor pitted against the oppressive rich, be it the poor peasant woman against the slimmy zamindar in Aurat (1940), the poor tribal against the money-grabbing capitalist in Roti (1942), or the commoner agaist the prince in Aan (1952). Mehboob was a great lover of music and in all his movies he paid greatest attention to music. Manmohan (1936), his first big musical hit was inspired by Barua's Devdas (1935), and its leading actor Surendra, was declared Saigal of Bombay on release of the movie. Mehboob produced many musicals thereafter repeating his favorite singing star Surendra in most of them- Deccan Queen (1936), Jagirdar (1937), Alibaba (1940), Aurat (1940), Anmol Ghadi (1946), Elan (1947) and Anokhi Ada (1949). Anmol Ghadi created a stir because of its casting coup of three singing stars together, Surendra, Noorjehan and Suraiya, bsides all time great musical track by mastreo Naushad. Andaaz (1949), his next masterpiece, also had a casting coup with three top stars, Dilip Kumar, Raj Kapoor and Nargis coming together in the most modern movie even by today's standards. Mehboob followed Andaaz with Aan (1952), the first Bollywood film in technicolor, perfect in its technique, spectacular in its sets and fights. It was dubbed in French as the film Mangla Fille des Indes. His last greatest hit Mother India (1957), the remake of his most acclaimed film Aurat, was the immortal story of a woman's suffering and endurance while bringing up her children- harsh poverty, a runaway husband, a scheming moneylander, a wayward son whom she is compelled to shoot in the end. It was the first Indian movie nominated for Oscar and won him many awards including Filmfare Award 1958 for best film and best director.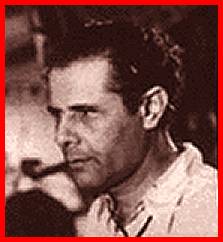 Sohrab Modi (1897-1984)
Born in Bombay, Sohrab Modi was a stage actor of Parsee Stage. Theatre was his first love. In an attempt to take it to a wider public in the aftermath of talkie films, he set up Stage Film Company in 1935. Plays were filmed and shown- Khoon Ka Khoon (1935), an adaptation of Shakespear's Hamlet, marked Naseem Bano's entry into filmdom. He launched Minerva Movietone in 1936. His early films at Minerva dealt with contemporary social issues such as alcoholism in Meetha Zaher (1938) and the right of Hindu women to divorce in Talaq (1938). Though the films did well, what attracted Modi was the historic genre. Minerva Movietone was famous for the triology- Pukar (1939), Sikander (1941) and Prithvi Vallabh (1943). Pukar was set in the court of the Mughal Emperor Jehangir, where his much vaunted 'an eye for an eye' brand of justice was put to test when his queen accidentally kills a washerman. It was filmed in Mughal courts and palaces which added grandure to the film. The film's heroin Naseem Bano, the first beauty queen of Bollywood, became an overnight star. Modi's greatest film was Sikander which immortalized Prithviraj Kapoor playing the title role. Sikander's lavish mounting, huge sets and production values equalled the best of Hollywood's then, particularly the spectacular battle scenes. Prithvi Vallabh was based on K.M.Munshi's novel of the same name. The film's major highlights were the confrontation between Modi and Durga Khote, the haughty queen Mrinalvati who tries to humiliate him publically, then falls in love with him. The transformation of a rational man into a tyrant was chillingly portrayed by Modi in Jailor (1938). Modi's other notable movies were Bharosa (1940), Parakh (1944) and Jhansi Ki Rani (1953). Sohrab Modi's last most famous movie was Mirza Ghalib (1954). Repleat with the immortal poetry of Mirza Asadullahkhan Ghalib, the film records his foray into the court of Bahadurshah Zafar, the last of the Mughal Emperors. The film won President's Gold Medal in 1954. Dialogue delivery and rich voice set Sohrab Modi apart from others.
Sources: Encyclopaedia of Indian Cinema (Oxford University Press), India Heritage.com